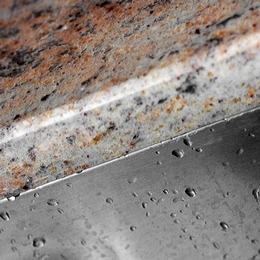 Throughtout the years, since the beginning of our production, we have never changed the quality of manufacuring as well as the quality of materials we make our furnture from.Also, throughout all these years we have been trying to train professional, skillfull staff qualified to produce quality furniture. We have not altered the quality of our products even when the production range was smaller so that we can make and sell our furniture with the same security, not producing low quaity furniture.
The most important thing is that we we have faith in our products thus having clients always coming again in order to fill in their homes with our furniture, and that certainly is a proof of quality and faith that we have with our clients.
That is why we, working in 'Blagojev naslednik', are focused t in what we make and believe in quality of our products. We were awarded "Golden key" for design, after being present at the Belgrade fair for 10 years,for design, functin and production quality for mediapan (MDF) kitchens as well as for the whole production line, witch represents a big satisfaction for our furniture production.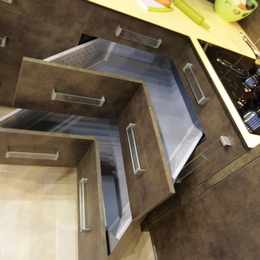 Furniture made to measure production is a completely different experience both for the client and the manufecturer compared to purchasing the ready made furniture. Thus, in our case, there is no limit when buying furniture, since everything is available:individual design, different materials and colour, fitting by function-adaption to one's own needs of living and that can be fulfilled at "Blagojev naslednik" by getting furniture by your measures.
Everything starts with an idea, and a place to get an idea are our salons.There stats a process of making your furniture.Together with our designers you create and exchange ideas.After that, the ideas come to realisation, and the first operation is taking measures of space and installations at your home.We also use that time to get to know each other better so that we can fulfill your idea for the furniture. Then, we do the design and project taking into consideration funcionality and ergonomics of the furniture.

After your accepting the project, we start producing the furniture. The deadline to finish the production is usually 30 days, since this is and ideal deadline to make a quality furniture. During the produduction each part is being controlled as not to miss anything.Our skilful workers, using modern machines, carefully make each element thus completing the whole project. After the production and control the furniture is packed and ready for delivery.

The delivery and assemble of the furniture last for 1-3 days ,depending on the furniture and number of pieces to be assembled. The kitchens take longest to assemble-at least two days. Our assembly workers are professional and kind, fast and precise.The assembly is very imortant process since it is the mirror of our house.

This is the whole process that we have been performing and improving for years.
| | | | | | |
| --- | --- | --- | --- | --- | --- |
| | | | | | |
| Measuring | Ideas | Design | Production | Transport | Assembly |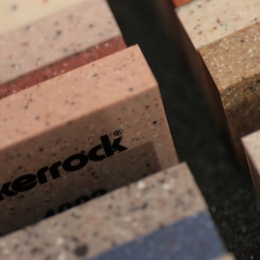 In our production we use various materials- natural wood (masiv), veneer and painted mediapan(MDF) and univeer with abs tape. All these materials are used for making furniture and details as well as a special value with design and look. To turn these materials into products it is necessry to use fittings. During the cousre of years we fittings of best quality. We also add aluminum, inox, for making different parts of furnitre as well as all the lights and purchaing fitting technique for kitchens.

Thanks to our big experience we managed to define only best material producers that we use in our production. We will mention some of them: Univeers- plate materials- we use from best world producers Kaindl and Egger, both from Austria. Talking of fittings for furniture it was very difficult to choose the manufacturer, but we thougt of German precision, so we picked up Hettich fittings and Austrian Blum fittings.

We are very proud of our employees. Our employees have been with us fo many years, so we make a well-coordinated team that finsh our work on time. We regulaly educate our employees on new products and machines. The infrastructure, we cannot work without, was renewed two years ago, so that the machines are computerized and can match present needs for making furniture by measure.