The kitchens are places where we spend most of our time and where the family gathers together. These are the reasons why we must think carefully when buying a kitchen and take into consideration all aspects hat each kitchen must fulfill: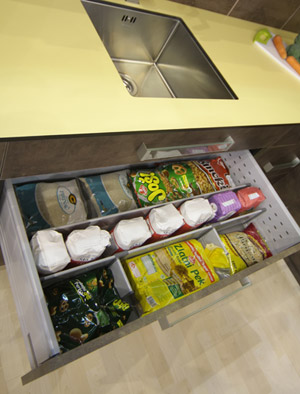 Our job is to show you the way and help you to find the best solution so that you can enjoy the beaty and dynamics of your kitchen.
The kitchens can be of different shapes, dimensions, from various materials, designed by latest trends, with different prices, but if they do not fulfill basic elements of funcionality, ergonomics and design, they will not be places to use and enjoy. The long life of kitchens is very important since one makes them every 20 years so it is necessary for the kitchen to be of quality.
You can see broad assortment of our kitchens on the page KITCHENS SHOWROOM